Pin It
Things are kinda crazy these days don't ya think!?!?! And I have been doing a lot of focusing on my own personal faith. Faith is this country, my family, heck my own abilities. This craft is just a little reminder for me to have"faith"...
...to get on with it.
...to know that things will get better.
... knowing that I am a child and beloved daughter of God.
...that my children will know who they are, when temptation is battling with them
...that I can be forgiven of my short comings.

And the list can be infinite. So if you want to make your own "faith" here's what you need"
1~ 12 x 20 flat piece of wood.

(Mine came from Michaels- and if you have a coupon you can get it up to 40% off. Check

www.retailmenot.com

for printable coupons)

1~ Spool of tatting thread.

(I have so much of this stuff, but I know they have it at Michaels too)

1 package of 1" nails, Ring Shank.

Black acrylic paint

Full sheet of labeling paper

(I use at least 4-5 sheets. It all depends on the size of your letters.)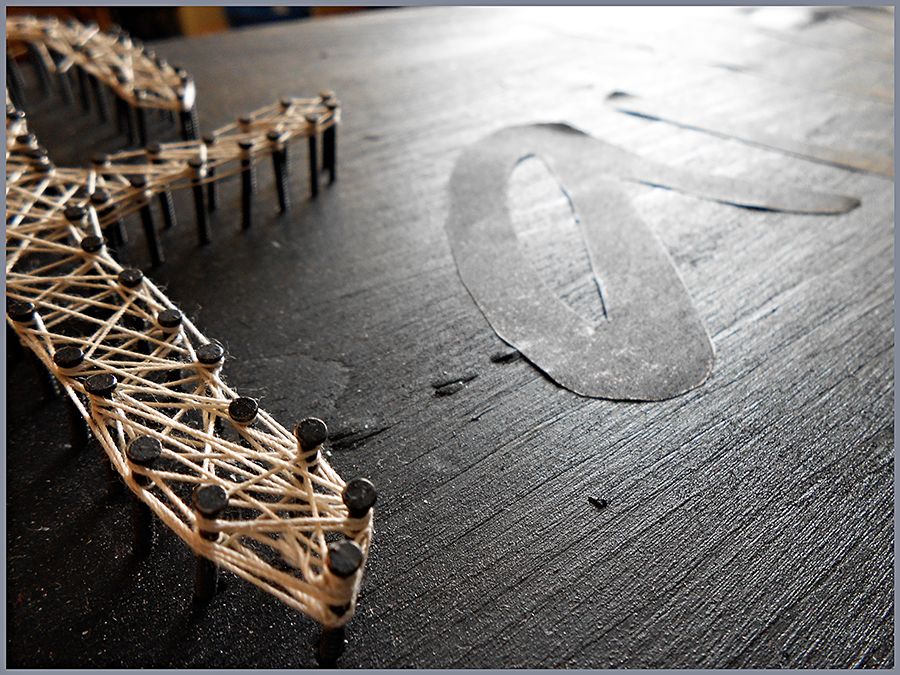 By the time I was at this point, I had already painted my board, printed & cut out my letters (Baby Boston font), stuck the letters on my board and nailed and wrapped, testing my first letter "f".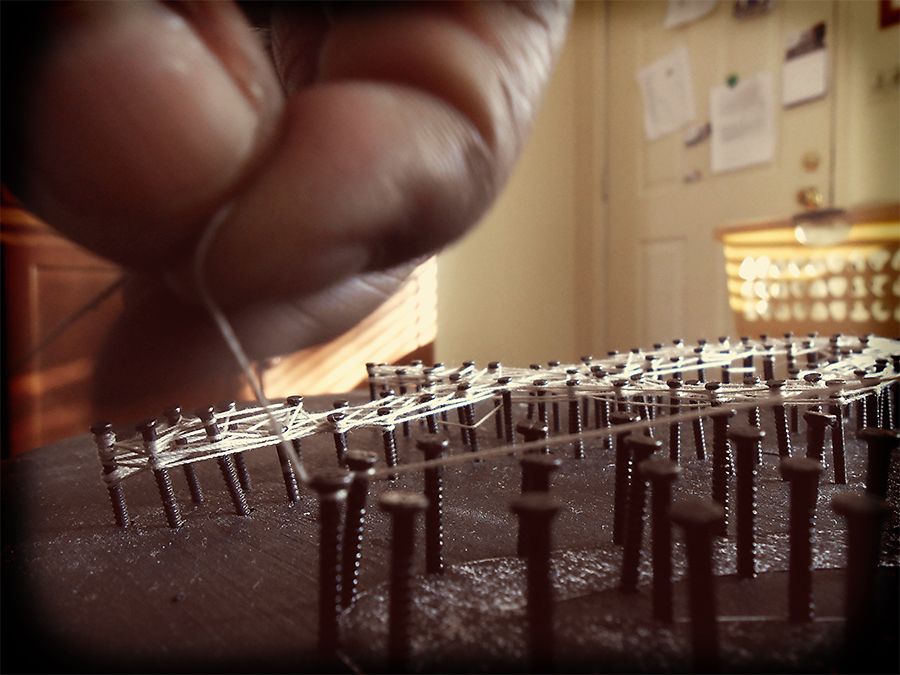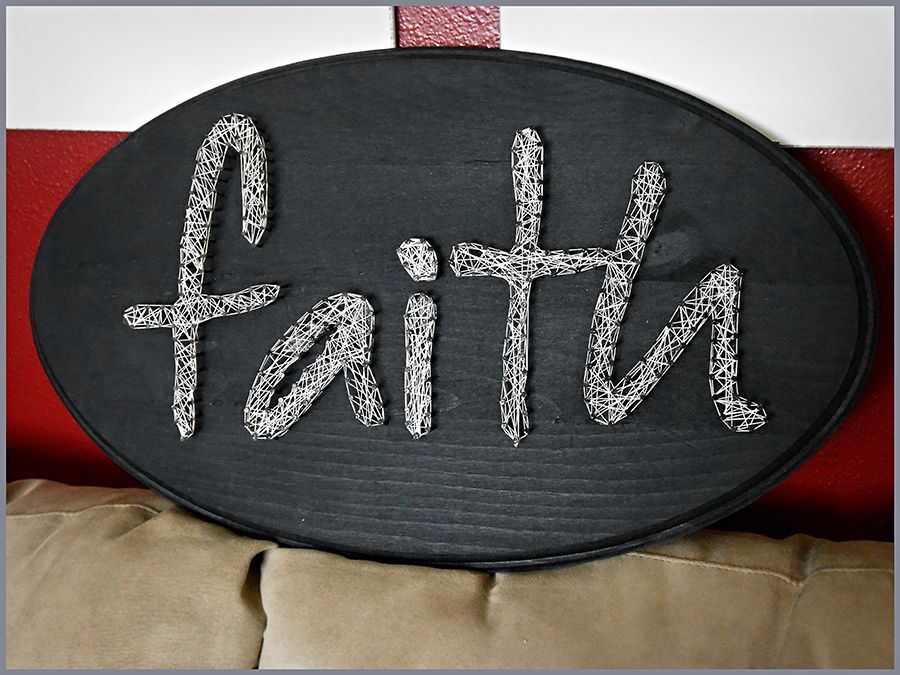 In the end this is what I ended up with. This can be done with any word you like and in any font. I was thinking maybe add, "hope" and "charity" making "faith" part of a family.
If you would like for me to do a word for you in one of my many fonts send it to me in a comment. Oh don't forget to tell me the kind of style you're thinking of.
Well, thanks for stoppin' by.